Time to do a post on a few of my favorite things at the moment. I'm in Maryland at my parents' house for the holidays, so I only have a few of my favorite things with me. But they must be my very most favorites, since I actually took the time to pack them, hehe.
1. My Raisin Balenciaga City bag with a Rebecca Minkoff Sharktooth Charm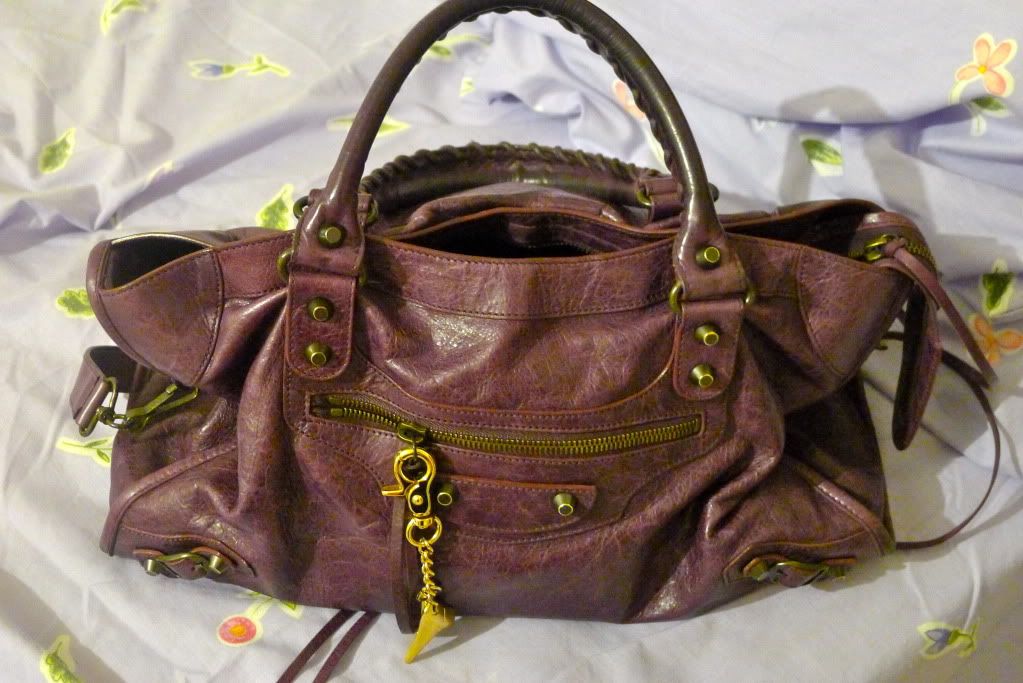 This is my favorite bag that has been lovingly used since September! My friend commented on how she would never have thought that a purple bag could be incorporated into an everyday wardrobe, but that I have been able to incorporate it effortlessly into mine. I used to own 10-20 bags at a time due to
The Purse Forum
. Late this year though, I decided to clean my closet and keep only the items that I truly love, enjoy and wear. So I'm now down to 4 bags, which is perfect for me. This one is the bag that I use the most. The Sharktooth charm was gifted by
Rebecca Minkoff
. I rotate the charm between my city and my Balenciaga hobo.
2. YSL Y-Mail keychain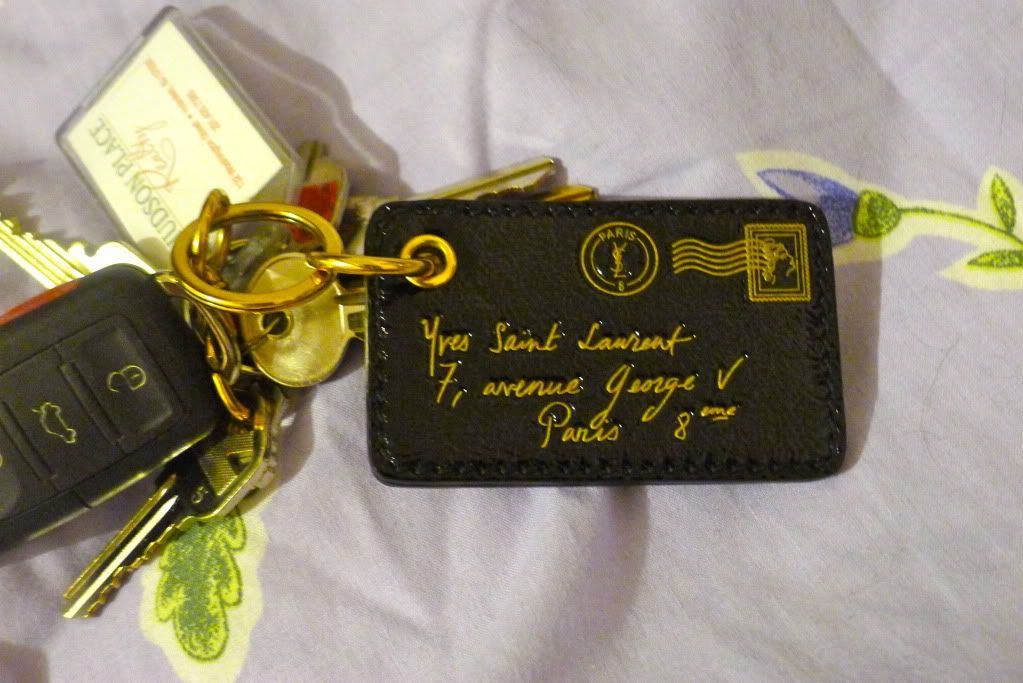 Love love love this cutie! I bought it for $10 at the YSL sample sale, and I think that it retailed for$150! Gotta love living in New York! I think that it's so chic, don't you?
3. Balenciaga Coin Purses in Anthracite and Ruby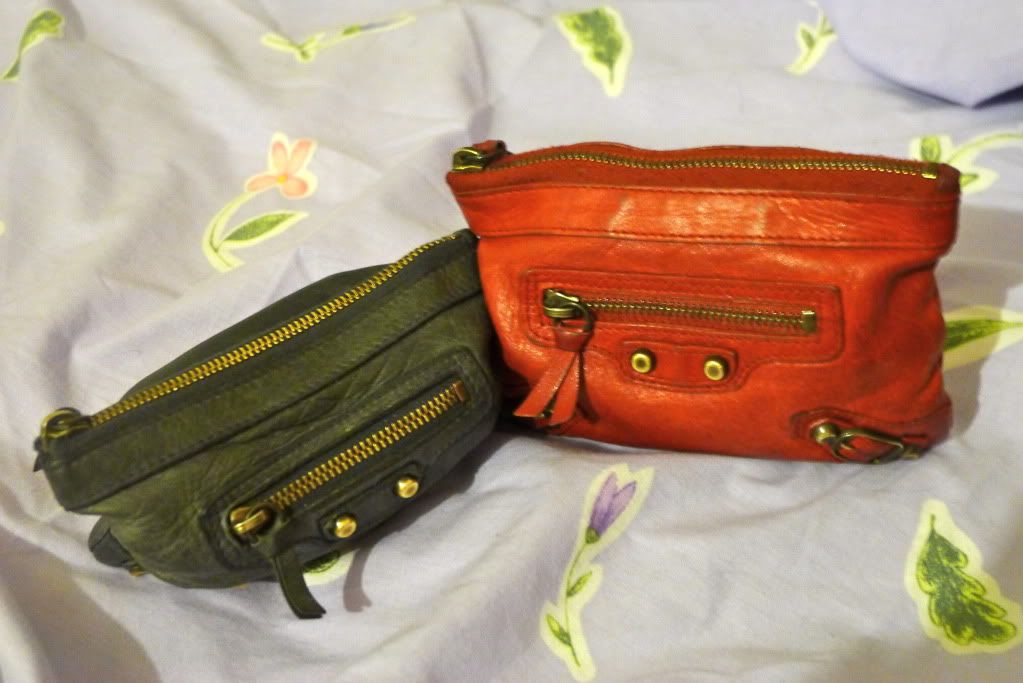 The Anthracite coin purse was my very first Balenciaga piece. I think that I bought it 3 years ago? It's aged very well. The Ruby coin purse is a recent addition. It was a sale find on Ebay, quite a steal. 2 of my friends commented on how lusciously soft the Ruby leather is!
4. Space NK Everlasting Lip Care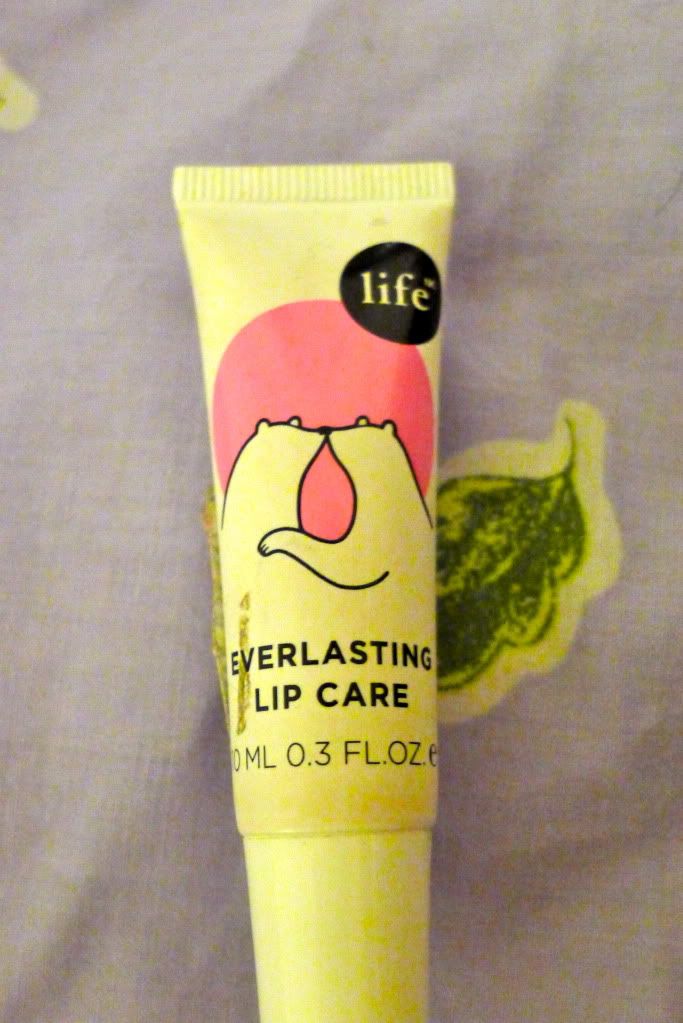 My friend Lesly and I received makeovers before her bday bash a week or two ago and I stumbled upon this product. It's such a great winter moisturizer for lips, and you can slather it on before applying lip gloss or lipstick. And it stays on for hours. Find it
here
.
5. Hermes black enamel with gold hardware Clic Clac Bracelet <3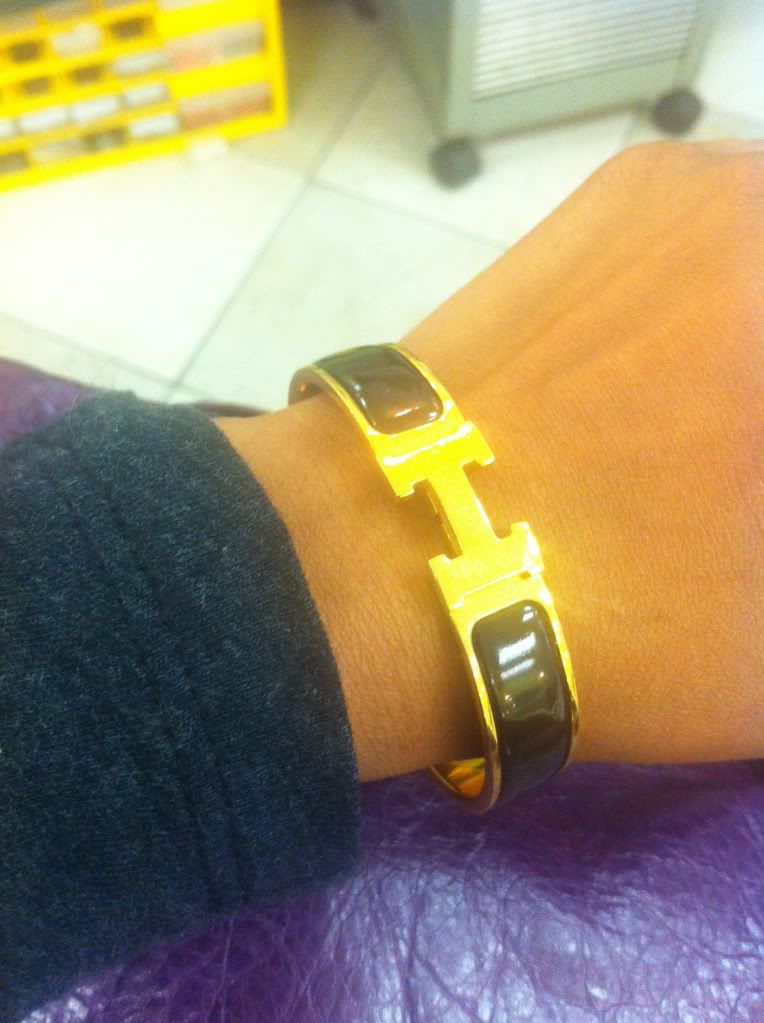 I'm absolutely in love with this bracelet. It arrived last week, and I've worn it nonstop! I've wanted a clic clac for months, but I refused to pay almost $600 for it in the store. So I found a used one on ebay! Be cautious though, since there are a lot of counterfeits out there. But a good trick is to purchase items from Japan, since Japan has such strict laws regarding counterfeiting. When I was there years ago, I was able to purchase several authentic, vintage Louis Vuitton pieces.
That's it for now! I have some new purchases coming in too (from all of those delicious post Christmas sales), so I will do a post once they all arrive!